Early morning on the day of the wedding, bride wears the toe nails brought by her Mama. Then Kangna is tied in her left hand. Kangna is basically kalava, which is tied around the hand. Then seven married women tie seven knots in the thread, one knot each. The mother gives 4 laddoos each to each of the women. Kangna is tied to Groom too. All this happens in the same room where most other ceremonies are performed. Both bride and groom need to be fasting for this ceremony, which is not a problem because this happens early in the morning.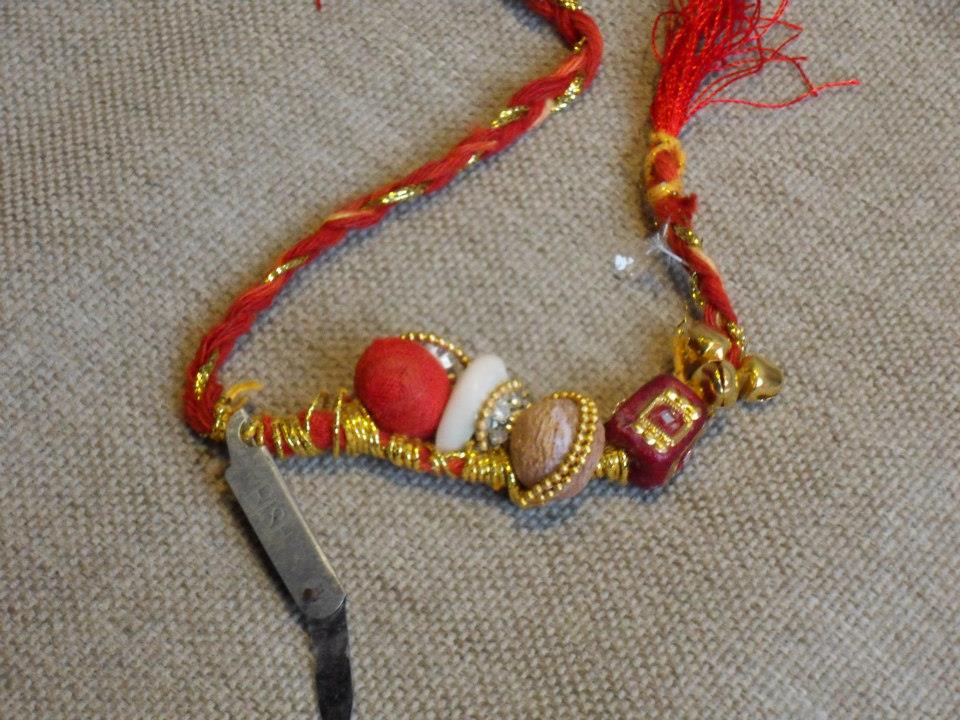 These days a lot of readymade kangana threads are available in the market like above. If that's not available, the plain kalava thread can be used too.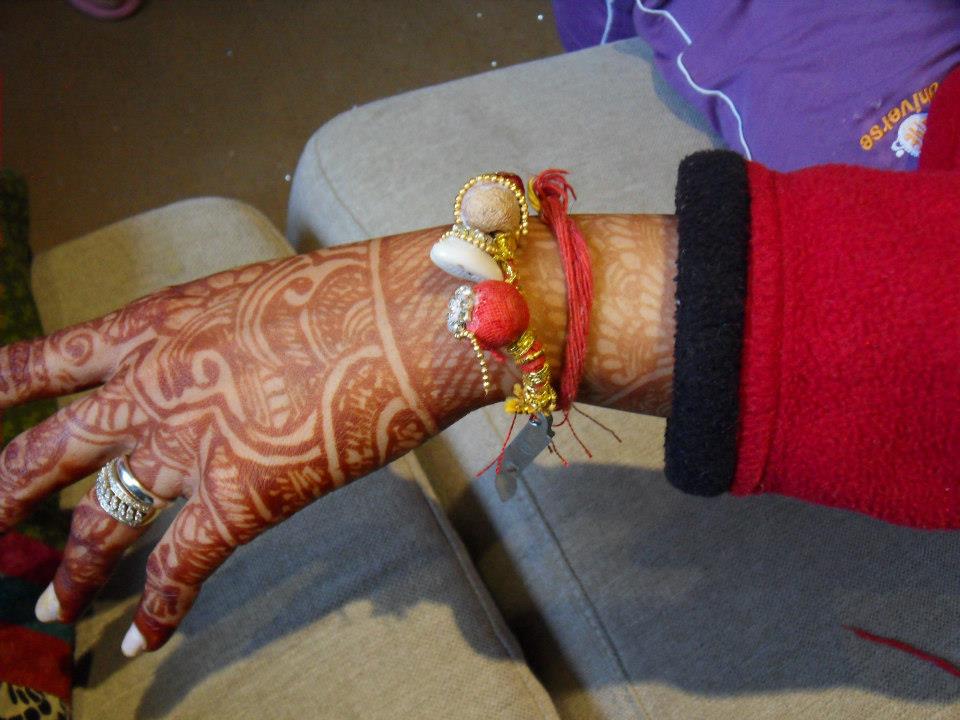 How is it performed
After the wedding, both bride and groom take turns to open the knots in each others' kangana. The belief is that whosoever is able to open more knots, will have the upper hand in the marital life. Of course these are just various fun games to break the ice between the two. Nowadays, since they already know each other well, it is just a fun activity.