The day before the wedding, on both sides the mehndi ceremony takes place.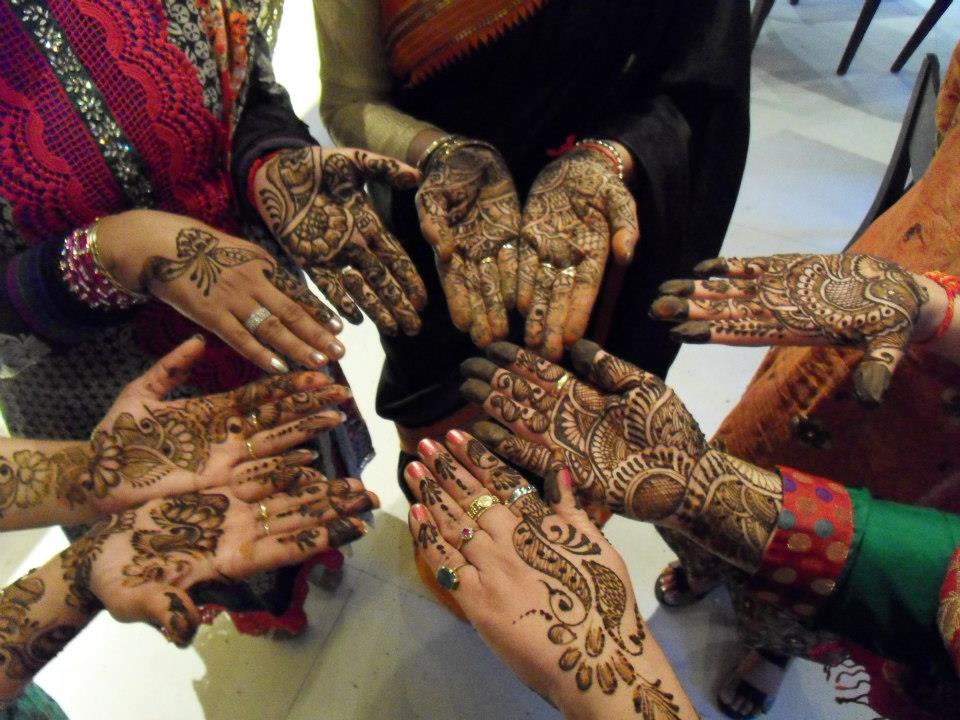 How is it performed
Mehndi is supposed to be auspicious in all Indian celebrations, especially a wedding. Bride's palms and feet are decorated with Mehndi and the other girls in the family also put mehndi on their hands. It is customary to put a little bit of mehndi in groom's hands too.
Of course music and dance are part of all ceremonies but there is no formal rule about it.